Our guests this month:
Bill Starks – Featured Artist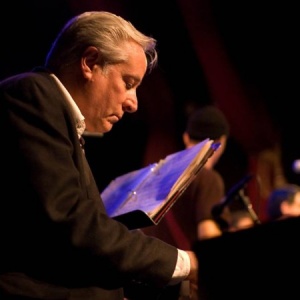 Songwriter of the Year, Washington Area Music Association, 2016  
For 30 years, Bill Starks has been primarily playing sideman to Washington, D.C. area luminaries while balancing his passion for music with raising a family and the demands of a busy TV news career. Bill has shared his piano chops and vocals with rock and roll band SmallTalk, played and sung sweet soul music with Junior Cline & The Recliners, played the Blues and Boogie-woogie with the Cathy Ponton King Band, and currently performs as a member of his musical soul mates Americana Country, Honky Tonk and Rockabilly band Ruthie and the Wranglers. He remains a key performer on many sold-out BandHouse Gigs and Newmyer Flyer concerts—both organizations who for 10 years have specialized in producing tributes to nationally known musicians who had an impact on our national musical landscape.
With a lovable, lived-in voice, amazing piano chops, and a distinctive Blues-infused style, this new CD I See Trouble is a long awaited treasure of eclectic tunes showing Bill Starks' versatile and charming songwriting style.
Bill is also a songwriter. His anthem "300 Miles From Memphis to New Orleans," won Song of the Year at the WAMMIES. "300 Miles" has a coordinating video filmed and produced by Jim Robeson. "Repo Man" (a funny lament about reaching your financial ceiling) was featured on NPR during the mortgage crisis and has become a live show-stopping favorite. Bill recorded those songs for his album along with nine other diverse and solid tracks (including one co-write with longtime friend and musical cohort, guitarist Chuck Underwood) plus a Shel Silverstein song "Last Morning" gleaned from a 1970's movie soundtrack, for a total of 12 tracks of ingenious entertainment.
***************************************
Comedian  – Christopher Lawrence
Yee-haw! Christopher Lawrence is returning to the Harried Americans RoadShow!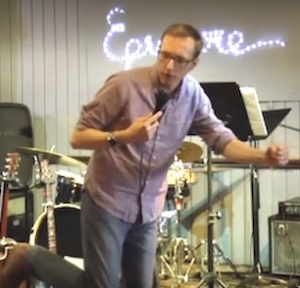 Christopher Lawrence is a Baltimore-area based comedian who performs in clubs, bars, coffee shops and any other venue that will have him throughout the Maryland-Virginia-DC area. He loves telling audiences about his foibles as he navigates everything from his job, to his marriage to raising his kids and other daily activities. Chris is the producer and host of the New Deal Laugh-In, a monthly comedy showcase in nearby Greenbelt, MD.
Date/Time
Date(s) - 07/08/2017
5:30 pm - 7:00 pm
Location
Epicure Cafe
Categories