The Harried Americans present a ninety minute THEMED SATURDAY EARLY SHOW at the famous EPICURE CAFE, on the second Saturday of every month! Starts at 5:30 pm. Seat reservations are FREE! (Suggested donation = $10 each.)
Harried American band mates…plus guest artists…comedy…poetry…
**********************************************
The theme for our December 12 show is
"Politically Incorrect Christmas."
That's right, we said it, "CHRISTMAS!!"
We will have seasonal and non-seasonal songs from various traditions, slap-happiness and some jabs at our fearless leaders. Gonna be some fun happening… so please come and be part of it!
Our December Musical Guest is Singer/Songwriter Annette Wasilik!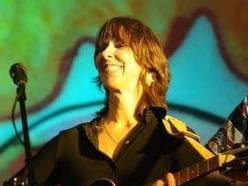 Brown Paper Tickets Ticket Widget Loading…

Click Here to visit the Brown Paper Tickets event page.
Date/Time
Date(s) - 12/12/2015
5:30 pm - 7:00 pm
Location
Epicure Cafe
Categories